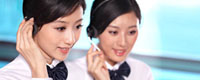 Name: Cindy
Mobile: 0086 136-0648-6413
E-mail: info@rughome.net; cindy.hua@rughome.net; cindy.hjl@gmail.com
Add: No.7 Yinchuan West Road, Qingdao, 266071, China
Skype: cindy.hjl




The process of making the Custom Rugs
There is no bigger blessing than to be able to do what you love, and have others appreciate it.
Creating a hand-woven rug is complicated task, requiring a variety of distinct skills and techniques. Needless to say, the process is both labor-intensive and time-consuming. All rugs and tapestries created by our company are entrusted only to the most skillful craftsmen, which is crucial to the appeal and unique character of the finished rug.
In addition to having hundreds of standard rugs and tapestries in our collection, we continue to be awarded contracts to produce hand-knotted rugs for world renowned designer collections such as Versace, Roberto Cavalli, Missoni, Jamie Drake and more. Matching custom colors, shapes, sizes and patterns is no problem for our rugs. We have even served Royalty by making a custom 17.9x33.4 Bessarabian Rug (a region southwest of Russia between the Black Sea and today's Romania) for Prince Charles.
If a client finds an image they like, we can produce this same image in a hand-knotted rug, hand woven rug, hand woven tapestry or hand woven upholstery. No project is too large and no project is too small for us to produce.
Let us explain the process in details as follows.
Take the 6X9 Authentic French Aubusson Weave rug custom made for a client in Canada for an example.
1. Client sent us a photo download online so we can make a custom Aubusson Weave Rug in 6X9 feet.
2. A color plate was provided by the client with the color selections to be used in the rug.
3. We created a corner sample and t he client proved it soon.
4. There are full set of colors that our clients approved for this rug.
5. The rug on loom.
6. A photo of the finished rug.
As you can see, sometimes making a custom project can start with the simplest of materials. Regardless of how simple or sophisticated a client's communication and imagery tools are. We are committed to making custom products to exact specifications and to exceed client expectations.
For more details just contact us!