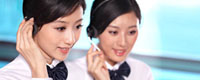 Name: Cindy
Mobile: 0086 136-0648-6413
E-mail: info@rughome.net; cindy.hua@rughome.net; cindy.hjl@gmail.com
Add: No.7 Yinchuan West Road, Qingdao, 266071, China
Skype: cindy.hjl




We supply all kind of Handmade woolen rugscarpets, such as needlepoint rug/carpet; aubusson rug/ carpet, Persian rug/carpet, kilim rug/carpet , savonnerie rug/carpet, silk rug/carpet...

Breif introduction of the handmade rug/carpet are as follows:
Aubusson Rug/Carpet



Aubusson is a small town in the French Region of Creus. And Aubusson rug is a flat weave, pileless rug, mostly featuring a floral medallion with curvilinear floral borders and soft pastel colors. Aubusson rugs have been famous thoughout the world since the 14th Century for their graceful and elegant designs. Our collection consists of the finest handwoven Aubussons, which are made with 100% highest quality New Zealand wool. The production of French Aubusson rugs is carried out by a group of skilled, independent weavers who each followed the specific design and style of the Aubusson technique. This involves interlacing the carpets using a thick-thread weave on large looms to create a flat taperstry with no pile. The colors usually soft and delicate with detailed floral and architectural designs. And Aubusson weave rug is a perfect companion for rooms with European or Tradional furnishing and decor.




Needlepoint Rug/Carpet



Needlepoint is a form of canvas work using thread stitches on canvas. A needlepoint rug is a flat-weave rug produced by sewing the design into a large piece of canvas. Various stitches cac be used to produce different patterns and appreances. When the artisan changes thread color, the excess is left hanging long on the back side. Our needlepoint rugs are all handstitched with 100% New Zealand Wool on 100% cotton canvas.

Savonnerie Rug/Carpet
The first so called Louis XIII carpet made in about 1660 were extraordinarily fine in texture with a blue or brown ground and floral decoration with Persian inspiration. Under the encouragement of Colbert, Louis IV began to revolutionize the French carpet production with the goal of rivaling carpet production in the Near East.
The Savonnerie tradition can be traced back to Henri IV (1533-1610). During his reign, he became concerned with the outflow of gold from France for the purchase of luxury objects abroad (objects like Tapestries and Carpets). In response, he established artisan workshops in the Louvre. These workshops enabled specially chosen craftsmen, including famous Parisian cabinet makers and bronze casters to exercise their skills.
This taste dates back to the 17th century when diplomatic visits from Ottoman and Persian Emissaries to the court of Louis XV were marked by a dazzling display of fabrics, textiles and carpets. Naturally such visits served as an opportunity for negotiations, ostentatious displays and the exchange of gifts. Sometimes a carpet was presented as a gift and subsequently reproduced.
After Louis IV lost interest in the Louvre, the carpets were rolled up and sent to the Garde-Meuble and brought out only on special occasions. The carpets survived the 18th century without mishap, but during the French Revolution, their high aesthetic quality caused them to be put up for auction or used as currency. Despite their fate during the French Revolution, these Savonnerie carpets have held their aesthetic quality and value through the centuries. Historians agree that the Savonnerie workshops and resulting.
In 1644, the decision was made to install one of the weaving workshops in an abandoned soap factory in the village of Chaillot, just outside of Paris. It was called Hospice de la Savonnerie. The management of the Factory was entrusted to two entrepreneurs; Pierre Dupont and Simon Lourdet. The "furnishings" made in the new workshops would eventually acquire the name "Savonnerie" after the original purpose of the savon factory, savon meaning soap. The most famous of these manufactories, La Savonnerie, was producing carpets for the court of Louis XIV that were technically, but not aesthetically indebted to Eastern tradition. The designs of these rugs were inspired by contemporary French decoration rather than Oriental carpet design.
Colbert did, in fact, revolutionize French carpet designs with a vast and unified series of carpets celebrating the 'magnificent, glorious and harmonious' governance of the Sun King, Louis XIV. During this time La Savonnerie worked mainly for the Royal Garde-Meuble which was in charge of the Palace furnishings. After Louis IV lost interest in the Louvre, the carpets were rolled up and sent to the Garde-Meuble and brought out only on special occasions. The carpets survived the 18th century without mishap, but during the French Revolution, their high aesthetic quality caused them to be put up for auction.
Today, LH Rugs continues this grand tradition by painstakingly replicating the splendor and luxury of these centuries old weaving techniques. Fine quality New Zealand wools on authentic French looms to weave designs marked by a myriad of multi-hued patterns designed to bring new heights of color, clarity and brilliance to the Goodluck Rugs Savonnerie Collection. Each Savonnerie created by LH Rugs is woven after original artwork and is meticulously hand knotted under the strict supervision of our conscientious and expert Master Weavers and Master Colorists. One of our Savonnerie rugs may contain up to 200+ colors, with each individual knot containing between 3-5 colors. This vast array of colors gives our Savonnerie rugs unparalleled depth, dimension and color details leading to exquisite luxury, a touch of history and 17th century decorative art.



Persian Rug/Carpet


Pile Quality, tight weave and resilience from the main quality of our Persian rugs. Our Persian rugs are colorfast due to the use of medium dyes, which is friendly to the environments and harmless to the human body.

Kilim Rug/Carpet

Kilims are flat woven rugs produced from the Balkans to Pakistan. Kilims can be used for decoration and are also used as prayer rugs. The name Kilim, also call kelim, is Turkish, and translates as "to srpead roughly". Kilims are formed by a flat surface with no pile. Most kilim weaves are weft-facing; the horizontal weft strands are pulled firmly downward so that they conceal the vertical warp strands. When the end of a color boundary is reached, the weft yarn is wound back from the boundary point. If the boundary of a field is straight vertical line, a vertical slit forms between the two different color areas where they meet. Because of this, most kilims can be classified as "slit woven" textiles. The slits are adored by collectors, as they produce very sharp designs,emphasizing the geometry of the weave. Weaving techniques for avoiding slit fomation, such as interlocking, produce a more blurred design image. The weft strands, which have the visible design and color, the usually wool, and the hidden warp strands can be either wool or cotton. The warp strands are only evident at the ends, where they appear as the fringe. This fringe is usually tied, to make sure the weave does not unravel. Kilims are usually cheaper than pile rugs, making this a great start to a rug collection.